Title: All's Fair

redismycolour Challenge: Day Four
Date Written: 1/4/09
Rating: PG/K+
Word Count: 974
Fandom: Torchwood
Characters/Pairings: Jack/Ianto, Team Torchwood
Spoilers: None, really
Warnings: None
Author Notes: This one gave me fits!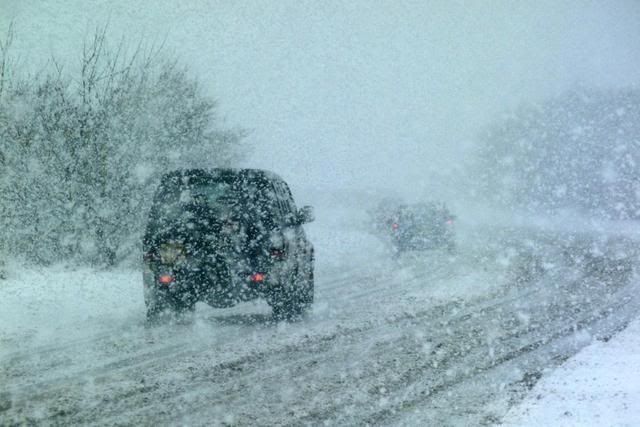 'Jack' was fifteen when he first saw snow. The Academy was on Earth, the real honest-to-goodness Home Planet. The land was still limited and incredibly crowded and, compared to the Boeshane Peninsula, incredibly polluted. But it was Home, somehow, even to Spacers like him. The Mother Planet.

The planet still showed signs of the ravages of global warming, in the unpredictable thunderstorms, in the sudden floods that could pop out of nowhere, and, one July afternoon, in a snow flurry.

He'd had been in the library working on a paper (fuck what the others said, he was going to get this shit done and have fun too. they were just jealous of the backwater kid at the top of the class) when someone pulled his chair back away from the table. He pinwheeled his arms as he tried to keep his balance, the chair tipping back onto the back two legs.

A familiar face appeared in his line of vision and he grinned. "Well, Bella, if you're trying to tempt me, it's working," he said with a grin.

"Bella" wasn't her real name -- she was from little outpost satellite from the Bellatrix solar system. She was humanoid, with the palest blue-white skin and bright purple eyes, pretty face framed with shimmering black hair.

She grinned, blue-tinted teeth flashing at him. "Boe," she greeted. "You're from a desert planet, right?"

"Yup." He grinned and reached up to play with the ends of her long hair. She smacked his touch away with a four-fingered hand.

"Well, today is your lucky day." Her grin widened. "It's snowing."

It took him a moment to realize what she'd said before he was vaulting over the table and running out the door. Students were opening windows and hurrying out of buildings, and he recognized quite a few of them as fellow desert planet inhabitants. The flakes were falling from the sky like flakes of ash, big and fat, but they melted under his touch instead of smudging up his skin.

He laughed and looked skywards, the gray clouds high up and white spots floating down, swirling on the breeze. It melted against his face, pinpricks of cold, clinging to his hair and eyelashes.

Something cold exploded against the back of his head and he whirled around, shaking the snow out of his hair, squirming as it slipped underneath his collar. Bella was grinning at him, already stooping for another snowball...

-----

Jack yelped and squirmed as something cold exploded against the back of his head, snow melting against his scalp and cold dripping down under his collar. He whirled around, grabbing one of the frozen metal bars around the Plass to keep himself upright.

Ianto Jones was standing behind him, two takeaway cups of what Jack hoped was coffee in his hands. Snow was falling, white flakes clinging to his dark curls (it had been a while since he'd been able to get it cut, it was growing out longer and curling a little). His face was pale, the cheekbones and nose tinted red from the cold.

"Did you do that?" Jack accused.

Ianto didn't react. "Do what?" he asked, holding out a cup.

"Throw a snowball at me." Jack took the cup and oh yes it was coffee, he could smell it from here.

Ianto managed to convey disdain at the very idea while not moving a single muscle in his face. "I can't believe you'd even think that," the Welshman replied, brushing a bit of snow off the railing around the Bay before leaning up against it.

Jack chuckled softly. "The first time I saw snow, we had a huge snowball fight. About a hundred of us. It went on until it all melted away at three the next morning."

"That's a snowball war," Ianto corrected.

Jack laughed and sipped at the coffee. "Yeah, I guess you're right." He smiled a little, looking over at Ianto. "There's one thing I've never done in the snow though."

"In the middle of the Plass, Jack?" Ianto said, exasperated. "For shame."

Jack laughed and leaned in, grinning. "I've never kissed someone in the snow. In my long, long life."

"That's a crime, that is," Ianto replied, still looking out over the Bay. "Whomever will you find to help you with your plight?"

The immortal growled and pulled Ianto into a kiss, the heat of his mouth and body so much more intense from the cold air swirling around them. Ianto moved his arms up around his neck, still holding the cup.

Jack yelped when more snow got pushed down the back of his shirt and coat, squirming out of the greatcoat and braces so the huge glob of pure cold could get away from his skin. It traced the line of his spine, water seeping under the waistband of his pants.

Ianto jumped back, laughing and waving his empty coffee cup, snow stuck to the inside. "Bastard!" Jack called out, stooping to make a hurried snowball and making Ianto laugh harder.

"All's fair in love and war, Captain," he teased back, dodging his throw.

"That's it then, have at you!" Jack called out, stooping again.

-----

Owen shook his head, watching his Captain and the Tea Boy have a snowball fight on the Plass. Gwen paused as she walked by. "What are you watching?"

"The Jack and Ianto Show," Owen replied distractedly.

"It's his favorite," Tosh pipped in helpfully.

"Are they... Oh, for shame, they're acting like children," Gwen said with a sigh.

"It's horrible," Owen agreed. "Big bad secret agents, defenders of the planet, having a snowball fight."

The three of them were quiet for a split second.

"Race you upstairs?" Tosh suggested, reaching for her coat.

"Last one up gets a snowball in the face!" Gwen called as she and Owen fought their way towards the cog door.